Panel: Ayahuasca Healing: Before, During, and After Ceremony
A medical doctor, a psychologist, and a plant wisdom practitioner formally trained in the Shipibo ayahuasca tradition will discuss how healing happens before, during and after an ayahusca ceremony. Each panel member will present a different perspective on biochemical, neurological, psychological, and/or spiritual healing, including the challenge of integration. All three panelists deeply acknowledge the mystery of ayahuasca healing. There will be a brief opportunity for panel members to question each other and audience questions.
BIO:
Joe Tafur, M.D., is a Colombian-American family physician originally from Phoenix, Arizona. After completing his family medicine training at UCLA, Dr. Tafur spent two years in academic research at the UCSD Department of Psychiatry in a lab focused on mind-body medicine. Over a period of six years, after his research fellowship, he lived and worked in the Peruvian Amazon at the traditional healing center Nihue Rao Centro Espiritual. There he worked closely with master Shipibo shaman Ricardo Amaringo and trained in ayahuasca shamanism. Through a series of stories in his new book, The Fellowship of the River: A Medical Doctor's Exploration into Traditional Amazonian Plant Medicine, Dr. Tafur shares his unique experience and integrative medical theories. Visit drjoetafur.com and modernspirit.org
BIO:
Sitaramaya Sita, who has traveled and worked in the Amazon for the past 17 years, is a spiritual herbalist and plant wisdom practitioner formally trained in the Shipibo ayahuasca tradition. Founder of PlantTeachers, dedicated to cultivating entheogenic awareness, and Producer of the Visionary Convergence conference, she lectures, teaches, and works with individuals and groups in ceremonies and stewarding plant dietas. She currently trains, teaches and practices to heal personal, institutional and cultural trauma. Visit http://www.plantteachers.com
BIO:
Rachel Harris, PhD is the author of Listening to Ayahuasca: New Hope for Depression, Addiction, PTSD, and Anxiety. She attended the 1968 Esalen Residential Program and maintained a private psychotherapy practice for thirty-five years. Rachel received a National Institutes of Health New Investigator's Award and has published more than forty scientific studies in peer-reviewed journals. She lives on an island off the coast of Maine and winters in the SF Bay area. Visit http://www.listeningtoayahuasca.com
Panel: Transcending the Medical Frontiers: Exploring the Future of
Psychedelic Drug Research

BIO:
David Jay Brown is the author of Dreaming Wide Awake: Lucid Dreaming, Shamanic Healing and Psychedelics, and The New Science of Psychedelics: At the Nexus of Culture, Consciousness, and Spirituality. He is also the coauthor of six bestselling volumes of interviews with leading-edge thinkers, Mavericks of the Mind, Voices from the Edge, Conversations on the Edge of the Apocalypse, Mavericks of Medicine, Frontiers of Psychedelic Consciousness, and Women of Visionary Art. Additionally, Brown is the author of two science fiction novels, Brainchild and Virus, and he is the coauthor of the health science book Detox with Oral Chelation. Brown holds a master's degree in psychobiology from New York University, and was responsible for the California-based research in two of British biologist Rupert Sheldrake's books on unexplained phenomena in science: Dogs That Know When Their Owners Are Coming Home and The Sense of Being Stared At. His work has appeared in numerous magazines, including Wired, Discover, and Scientific American, and he was the Senior Editor of the special edition, themed MAPS (Multidisciplinary Association for Psychedelic Studies) Bulletins from 2007 to 2012. In 2011, 2012, and 2013 Brown was voted "Best Writer" in the annual Good Times and Santa Cruz Weekly's "Best of Santa Cruz" polls, and his news stories have been picked up by The Huffington Post and CBS News. To find out more about his work see: www.mavericksofthemind.com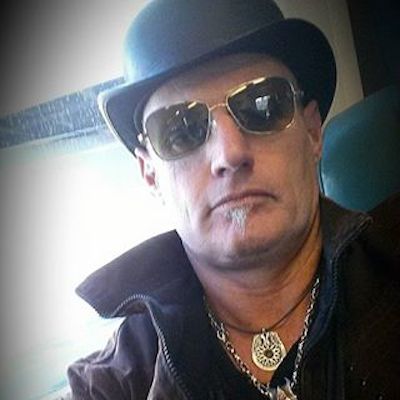 BIO:
Author James Oroc was one of the first writers to investigate the little known entheogen 5-methoxy-DMT; his book on the subject Tryptamine Palace (2009) High Times magazine called the best book on psychedelics since Terence McKenna, and is now considered both a contemporary psychedelic classic, and the Bible; of 5-MeO- DMT. A popular speaker at festivals and conferences over the past decade, Oroc's latest book, The New Psychedelic Revolution, is a multi-faceted examination of contemporary psychedelic culture.
BIO:
Ben Stewart is an American documentary filmmaker and musician. IN 2008 he released his first conscious documentary Esoteric Agenda and promptly released another full length film in 2009 called Kymatica (Best Scientific Film at New York Independent International Film Festival). After splitting with his progressive rock group Hierosonic in the midst of national touring, he switched his focus to speaking publicly around the world on consciousness, esoterics and human potential. He is currently a producer at Gaia and has just released a Gaia original series titled Psychedelica which focuses on the mystery of psychedelic plant medicines and their long and controversial history with human kind.
BIO:
Daniel Pinchbeck is the bestselling author of Breaking Open the Head (Broadway Books, 2002), 2012: The Return of Quetzalcoatl (Tarcher/Penguin, 2006), and Notes from the Edge Times (Tarcher/Penguin, 2010). He co-founded the web magazine, Reality Sandwich, and Evolver.net, and edited the publishing imprint, Evolver Editions, with North Atlantic Books. He was featured in the 2010 documentary, 2012: Time for Change, directed by Joao Amorim and produced by Mangusta Films. Daniel hosted the talk show Mindshift, on GaiamTV. He is the founder of the think tank, Center for Planetary Culture, which produced the Regenerative Society Wiki. His essays and articles have appeared in a vast range of publications, including The New York Times, Esquire, Rolling Stone, and ArtForum, and he has been a columnist for Dazed & Confused.
BIO:
Hamilton comes to us from Brooklyn New York. A graduate of The New School, he is a writer, documentarian, and scientific researcher who currently studies the chemistry and pharmacology of tryptamines at the University of the Sciences in Philadelphia. Besides being a regular science columnist for Harper's Magazine he is perhaps best known as the creator and intrepid host of the popular television series "Hamilton's Pharmacopeia", which just completed its second successful season. The first episode of which was entitled, "The Psychedelic Toad" which focused on various aspects of the Bufo or Incilius Alvarius toad and the smoking of its "venom" containing 5-MeO-DMT.
BIO:
Our next panelist was previously employed as an oceanographer at Stanford, UCLA, and the City of LA before switching gears, as a direct result of a 5-MeO-DMT experience, to dedicating herself to legitimizing psychedelics as medicines. Three and a half years ago, she founded a Los Angeles-based psychedelic society, the Aware Project and co-founded InnerSpace Integration. She worked for a year and a half at the Crossroads Treatment Center in Mexico as a psycho-spiritual retreat leader with ibogaine and 5-MeO-DMT before it's closing in 2017. Currently, she is earning her second masters degree, this time in social work, and working as the study coordinator for the MAPS-sponsored clinical trial of MDMA-assisted psychotherapy for the treatment of PTSD, on her way to becoming one of the first legal psychedelic therapists. And she also loves to hula hoop!
BIO:
Author James Oroc was one of the first writers to investigate the little known entheogen 5-methoxy-DMT; his book on the subject Tryptamine Palace (2009) High Times magazine called the best book on psychedelics since Terence McKenna, and is now considered both a contemporary psychedelic classic, and the Bible; of 5-MeO- DMT. A popular speaker at festivals and conferences over the past decade, Oroc's latest book, The New Psychedelic Revolution, is a multi-faceted examination of contemporary psychedelic culture.
Panel: Helped by the Medicine
BIO:
Michael Scott, also known as the Real Michael Scott (for office) has worked in visual arts going back to the beginning of the 80's. Michael created numerous thought-provoking expressions in various medium, however, music and film have always been his love. For more than a decade, Michael fought for his life, his world almost ended several years ago due to many health issues, last being a cancer scare. After watching friends and family pass away, Michael searched for a way to heal, he found plant medicine that saved his life.

Dismayed that such plant medicines could be and is illegal was too much to bear. His path was clear. It's Time for the truth to be told. It's time for positive change! Michael sought out to create positive change. He ran for office a couple of times for state legislative representative, as a Libertarian. Spent several years grass root lobbying for human rights. Michael also founded the nonprofit Project Positive change. Project PC has worked tirelessly to find ways to find a better way for our communities to come together, one of which is Positive change mentoring centers. Michael has spent the last several years traveling nationally and internationally sharing what he's been learning. He's shot hundreds of hours about plant medicine, politics, interviewing doctors, scientist, and researchers. Please check outwww.projectpc.org to find out where Michael will be next and to see what videos he'll be releasing soon!

BIO:
Elizabeth Bast serves as a writer, poet, yoga & tantra teacher, holistic lifestyle mentor, visual and performance artist, fusion temple dancer, healing artist, and musician. She studied at New College of San Francisco with an emphasis on Art and Social Change. Her greater intention is to help facilitate 100% natural bliss & promote synergy between culture and nature. Bast is the author HEART MEDICINE: A True Love Story, an intimate memoir about a healing experience with the sacred Iboga medicine. She has experienced the Missoko Bwiti initiation and Rite of Passage in Gabon, Africa, and is currently in an iboga facilitator training with the Bwiti tradition. She studies the medical safety aspects of iboga treatments with Jamie McAlpin, R.N., of IbogaSafe. Her blog highlights adventures with yoga, art, sacred dance, eco designers, travel, unique subcultures, sustainable lifestyles, natural health, organic whole-food, and all forms of healthy decadence. Since 2007, Bast has co-created with artist Chor Boogie, producing numerous collaborative works of visual and performance art at galleries, museums, and special events. She is currently based in the San Francisco Bay Area.

Learn more:
www.ebast.net
www.facebook.com/enectarbast
www.twitter.com/enectarbast
www.instagram.com/enectarbast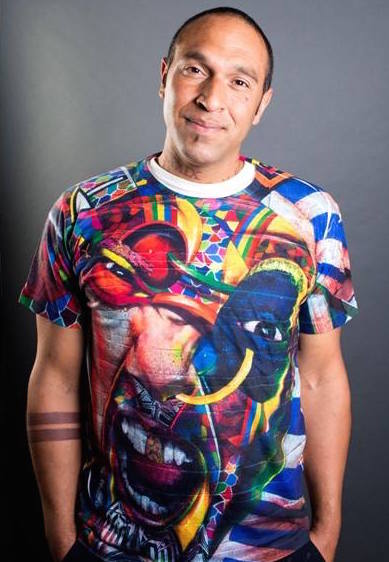 BIO:
Chor Boogie aka Joaquin Lamar Hailey is an internationally acclaimed spray paint artist. His visionary murals and art exhibitions have appeared in many countries across the globe. Societe Perrier honored him as number three among their Top Ten U.S. Street Artists of 2014. He approaches his art and use of color as a form of therapy and visual medicine. He uses his voice and work as an artist to raise awareness about sacred plant medicines and drug policy reform. His iboga inspired paintings have graced the cover of the journal for the Multidisciplinary Association for Psychedelic Studies. His artwork served as the official imagery for the 2016 National Harm Reduction Conference in San Diego. After the profound personal healing with the iboga medicine that is described in HEART MEDICINE: A True Love Story, he also went on to experience the Missoko Bwiti initiation and Rite of Passage in Gabon, Africa, and is currently in an iboga facilitator training with the Bwiti tradition.

Learn more:
www.chorboogie.com
www.facebook.com/chorboogie01
www.twitter.com/chorboogie
www.instagram.com/chorboogie
BIO:
Ana Holub, MA, teaches forgiveness and recovery from addiction as a counselor, author, poet and educator. She holds a BA in Peace Studies and an MA in Dispute Resolution from Pepperdine University School of Law. She is a frequent speaker on the essential role of forgiveness in various settings, including the use of entheogens for inner healing and deep spiritual liberation. Ana works with individuals, couples, at-risk families, hospice patients, non-profits, businesses, and schools. Her mission includes work with inmates in prison (San Quentin) and with juvenile offenders. She has provided restorative justice, poetry, and peace education to incarcerated people since 2002. Ana teaches workshops internationally on forgiveness, emotional healing and recovery from addictions. Her books include Forgive and Be Free andThe Edges Are Friendly. She has also created four online courses, including Forgive and Be Free of Your Addictions. Find out more at www.anaholub.com.
BIO:
Filmmaker and explorer Roman Schrader shares one of his greatest discoveries. Life giving Ketamine, administered I.M. by Dr. Terrence Early M.D. Their collaboration has allowed Roman to experience extended periods of relief from the insidious soul crushing and body crippling depression and anxiety that have relentlessly tormented Roman since his childhood in which he suffered unconscionable and profoundly sadistic psychological abuse at the hands of his biological father. Ketamine has also had an unexpected, yet positive side benefit, the perception of past lives and all of the dynamic connections that implies.
Roman is also passionate about his work as a a guide and facilitator with the ManKind Project. Which involves the forgotten ancient rituals of healthy male initiation and integration of the Sacred masculine. This healing and transformational work is done in a natural setting, free from the influences of civilization within a container that is safe, blessed and has been given a symbolic meaning through ritual. First Nation traditions, such as drumming, chanting and purification ceremonies are often included. Men learn to look at, and take responsibility for, the pain we are so capable of creating…AND of suffering. "Transformation occurs when previously un-aligned forces come together at a precise moment, with enough impact to head, heart and body that it provokes and undeniable positive shift in that individual."
So true, both for the ancient rituals, and the modern medical ones such as Ketamine.
BIO:
Will Barone, Psy.D is the Clinical Administrator of a Bay Area psychiatric facility and has recently completed the first qualitative research study based on an MDMA-Assisted Psychotherapy clinical trial. Additionally, Will is an Adherence Rater for the Phase-III clinical trials of MDMA-Assisted Psychotherapy for PTSD, and a Supervisor with the Zendo Project psychedelic harm reduction program. Will has devoted his career to bridging the gap between clinical therapeutic endeavors and research, and has focused largely in the areas of substance use/abuse/dependence, severe psychiatric conditions, psychiatric and substance-induced altered states of consciousness, and the treatment of trauma. Will is now focusing on developing a qualitative research program for the MAPS sponsored Phase-III clinical trials of MDMA-Assisted Psychotherapy for PTSD, and is working to develop a model of qualitative research to be utilized across the range of future MAPS sponsored trials.
BIO:
Ashley Booth, M.S. went from oceanographer to vocal psychedelic educator and community leader four years ago because she believes in the power of these chemical tools to change our perspective. In 2015, she founded the Aware Project: Rethinking Psychedelics, a Southern California-based psychedelic society, producing a monthly speaker series around psychedelics as medicines and transformational tools. She is also the co-founder of InnerSpace Integration, a psychedelic integration organization with a team of support providers serving the growing community. Currently, she works part-time as the study coordinator for the Los Angeles Phase III clinical trial of MDMA-assisted psychotherapy for the treatment of PTSD funded by the Multidisciplinary Association for Psychedelic Studies (MAPS.org). She is also working towards a masters degree in social work to, one day, become a legal psychedelic-assisted therapist. She strives to blend her passion for the mindful use of psychedelics with her background in science.
ashleybooth.net • awareproject.org • innerspaceintegration.com
BIO:
Dr. Marta is a psychiatrist in private practice in Los Angeles and Santa Barbara, where his clinics provide adult psychiatric care with a specialization in ketamine treatment for treatment resistant depression. He is also the founder of New School Research, a company that conducts clinical trials with a focus on psychedelic research. He is the principal investigator at the Los Angeles site of phase II and III trials with MDMA assisted psychotherapy for PTSD for the study sponsor, Multidisciplinary Association for Psychedelic Studies (MAPS). He has previously published peer-reviewed articles and book chapters on psychedelics such as ketamine, ibogaine, and MDMA. He has also presented at conferences on the specific topics of the safety and efficacy of psychedelics in the context of both healing and abuse. He is a frequent guest on podcasts such as The Duncan Trussell Family Hour, The Hound Tall Podcast with Moshe Kasher, Here We Are with Shane Mauss, and others. Since 2013 he has been involved with peer support services and psychedelic harm reduction with the Zendo Project, where he serves as a supervisor and assists with training. Dr. Marta graduated highest honors in molecular, cellular, and developmental biology from UC – Santa Cruz. After graduating, he researched neurogenetics in a Howard Hughes Medical Institute laboratory. After time as an emergency medical technician and assistant in special education, he returned to scholarly pursuits and earned an MD from Chicago Medical School. He completed psychiatry residency at UCLA San Fernando Valley Veteran Association. Dr. Marta got his start in psychedelic research while in medical residency at UCLA related to mood, anxiety, substance use, and post traumatic stress disorder.
Panel: Veterans Helped by the Medicine
BIO:
Matt Kahl is a veteran of the 101st Airborne Division, and two tours to Afghanistan. Thankfully he only had one medevac from theater. The drugs the doctors put him on for his injuries destroyed his life and almost caused him to lose it. His liver failed and he attempted suicide. Something had to change. He moved from NC to Colorado, and the plan was to use cannabis to come off the medications and heal. A year after the move, he was pharmaceutical-free and starting to care for other veterans that were caught in the same personal hell he'd been sentenced to, but escaped from. In 2014, Matt obtained one of the first R&D hemp licenses in the country and now uses a variety of cannabinoids to treat himself, naturally and non-toxically. He got involved in politics later that year to champion principles of liberty, and immediately started pushing the legislature to pass a bill to allow cannabis therapy for PTSD. In 2017, he helped push SB17-017, "Allow Medical Marijuana Use For Stress Disorders", across the finish line finally, to the governor's desk. He's been interviewed by NBC Dateline and CBS This Morning regarding his advocacy.
Matt has also been pushing the boundaries of the drug war for years now, exploring cognitive liberty by journeying the world to try other schedule I natural medicines as treatments for PTSD, among them iboga, peyote, San Pedro, mushrooms, ayahuasca, and Bufo toad. He has been featured in two movies about schedule I PTSD treatments ("Soldiers of the Vine" out last year and "From Shock to Awe", (coming out at Illuminate Film Festival, Sedona, AZ May 30-June 3).
Matt started a nonprofit, Veterans for Natural Rights, to build communities where veterans can heal, find their voice, and then change the world. VNR is a community support association for veterans, families, and friends who believe freedom is the birthright of every American, and want to see it returned to the people of this nation. The organization actively lobbies for personal freedom, individual liberties, natural human rights, and teaches other veterans to do the same. Nature is not a crime, and no one is free so long as nature is illegal.
BIO
Ian Benouis is a West Point graduate, former Blackhawk helicopter pilot, former US Army officer and combat veteran who participated in Operation Just Cause in the Republic of Panama. This operation was the largest combat operation in US history focused directly on the War on Drugs and was the largest special operations deployment ever conducted. He was a pilot-in-command and his aviation brigade flew more night vision goggle hours than any unit in the military except for the Task Force 160 Special Operations which his unit was ultimately rolled up into when the 7th Infantry Division at Fort Ord, California military base was shut down.
Ian grew up in Hawaii in the 1970's where cannabis was decriminalized and fully integrated in to the culture. He has been healing himself of trauma for over 25 years with sacred plants, a spiritual practice, and being a student and practitioner of ethnobotany. Ian was a pharmaceutical representative for Pfizer after he got out of the Army witnessing firsthand the meteoric rise of the SSRI's and synthetic opioids in the early 1990's.
In 2016 Ian organized a trip for six veterans with PTSD to Peru in May for a 10-day plant diet including ayahuasca and other plant medicines with three Shipibo trained shaman brothers that are third generation plant medicine healers. Ian also took some of the same veterans to Mexico for treatment with iboga and 5-Meo-DMT. This experience was captured on video and was released as a documentary in March 2017 entitled Soldiers of the Vine.


Learn more: https://psychedelicmusalman.com/

https://www.facebook.com/ian.benouis
https://twitter.com/psychedemus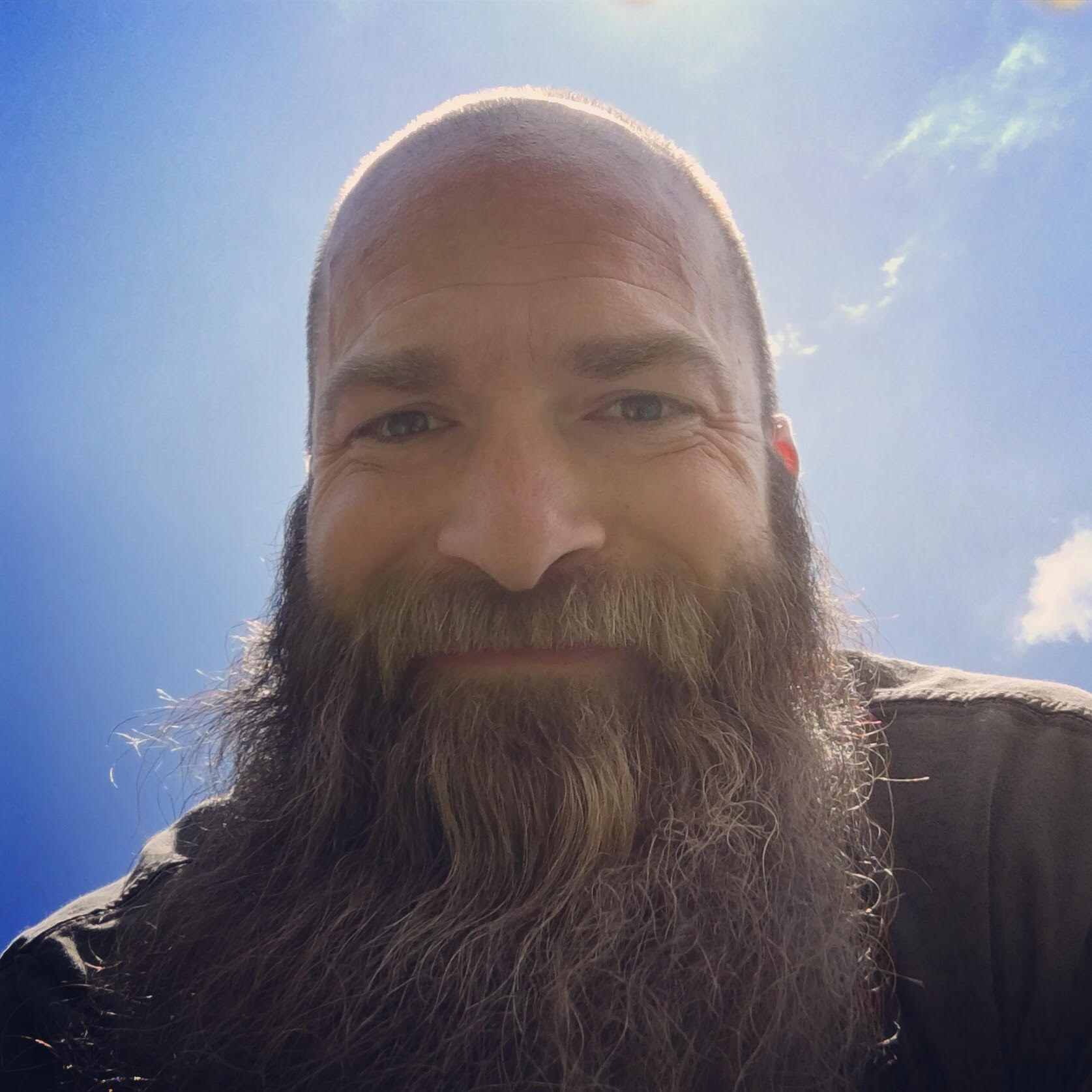 BIO:
Michael Cooley served as a Paratrooper, Military Policeman, and Military Working Dog Handler during his 11 1/2 years in the U.S. Army. He deployed to Afghanistan from 2003-2004 and twice to Iraq from 2004-2005, and 2008-2009. He also served in South Korea from 2005-2006, in Egypt for Operation Bright Star, and in New York for security and explosives detection for the 62nd UN General Assembly.After returning from his third combat deployment Michael was prescribed multiple pharmaceutical medications for anger, depression, anxiety, panic attacks, nightmares, and flashbacks. Despite his mental afflictions and medicated state he was sent without his family to Germany as a Narcotics Detector Dog Handler from 2010-2012. Michael suffered a mental break while serving in Germany and was transferred to the Warrior Transition Unit in Colorado for care. He was medically retired from the Army with Combat related PTSD in April, 2013.
Michael discovered that he was able to use Medical Cannabis for severe pain, neuropathy, and muscle spasms. An unexpected benefit was that he was able to ween himself off of the pharmaceutical medications and replace them with only Cannabis by December 2013. Although Cannabis helped, it wasn't able to get to the root of his trauma, and he slipped further into depression and suicidal ideations. Michael attended UCCS after medical retirement but was unable to focus on schoolwork due to his PTSD. His grades suffered and he slipped further into depression and suicidal thoughts, feeling that he failed at everything he attempted to do outside of the Army. Michael was introduced to Janine Sagert and Lúc Côté who began filming the documentary From Shock to Awe (Mangurama Award winner of the 2018 Illuminate Film Festival).
Throughout filming Michael was introduced to multiple healing plant medicines such as Ayahuasca, Sananga, and Rapé shamanic snuff. Since the completion of filming Michael has had the opportunity to continue healing with psilocybin and 5-MeO-DMT under trained guidance and supervision. Plant medicines have transformed his life from one of hopelessness, depression, and suicidal thoughts to one of hope, positivity and Love. Michael embraces the healing capabilities of plant medicines and has restructured his diet and lifestyle and is continually searching for further healing to help other Veterans and humanity as a whole.
BIO:
When Brooke deployed to Iraq in July of 2007 for Operation Iraqi Freedom 07-08, she was two weeks post-op from a hernia repair. The doctor said not to carry more than 15 lbs for 6 weeks. That is impossible to do when the body armor is roughly 30 lbs. Brooke's hernia ruptured one week into deployment but she decided to suck it up and drive on. The medics were throwing pain killers in her direction and she realized that not only did they take away the physical pain, but emotional pain was numbed out as well. This made it easier to ignore the fact that she was a single mother to two young children at the time of her deployment.
Upon returning to the states Brooke sunk deeper into opioid addiction and PTSD began to show. She couldn't sleep at night without reliving the events of the deployment and the guilt of leaving her kids became overwhelming on a daily basis. Soldiering on she continued to work on Active Duty and that is where she met her husband Michael Cooley. Brooke cut his orders sending him to his last tour in combat which happened to be his worst, this only added to the amount of guilt she already carried.
Seeking help, Brooke went to the Army docs with her troubles and within months was prescribed a plethora of medication that was supposed to help, including but not limited to: Celexa, Zyprexa, Ambien, Xanax, Percocet, Lithium, Seroquel, Morphine, Fentenyl Patches, Savella, Risperdal....the list goes on. It should also be mentioned, that at this time Brooke was also self medicating with cocaine and methamphetaime. After two suicide attempts and three inpatient psych holds, Brooke found a therapist who recommended medical cannabis. Although her husband was working as a narcotics K9 handler at the time, was skeptical, at the time it felt like they had nothing to lose by trying it.
Brooke was able to rid herself of the psych medication, coke/meth and pain medications all together using cannabis. That did not however, help her deal with the traumas of war, the traumas of leaving her children or the traumas brought on by helping her husband through his struggle with combat related PTSD. After seeing the transformation that her husband underwent using Ayahuasca, she realized how much healing she needed to do as well. Brooke was given the opportunity through Luc Cote and Janine Sagert during the filming of "From Shock to Awe," to undergo a guided MDMA experience that was life changing. Since that time, she has used psilocybin, 5-MeO-DMT and LSD to begin healing. Now Brooke wants to help other veterans and women to heal from their traumas using natural methods.